Why Travel in Beijing?
Beijing, China's capital and one of the great travel destinations of the World, offers sights and cultural relics found no where else on Earth. The city remains an epicentre of tradition where you will see the Imperial treasures of nearly 2,000 years on display in the famed Forbidden City and in the city's lush pavilions and gardens... More
Beijing Travel Guide
Beijing Attractions
Beijing Popular Activities
Beijing Dining
Beijing Shopping
More Beijing Guide
Beijing Travel Tools
Top Beijing Travel, Your Travel Expert of Beijing
Top Beijing Travel is a sub-website of Top China Travel. TopBeijingTravel.com was established to concentrate local knowledge, providing all-in-one tourism information such as the Beijing facts, Beijing attractions, Beijing tours, Beijing hotels, Beijing shopping areas, Beijing food and restaurants, to our clients in this diverse and captivating travel destination, Beijing, China's showcase to the world.
Beijing Tours

China Tours include Beijing

Beijing Travel Advisor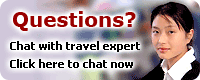 Send Your Enquiry